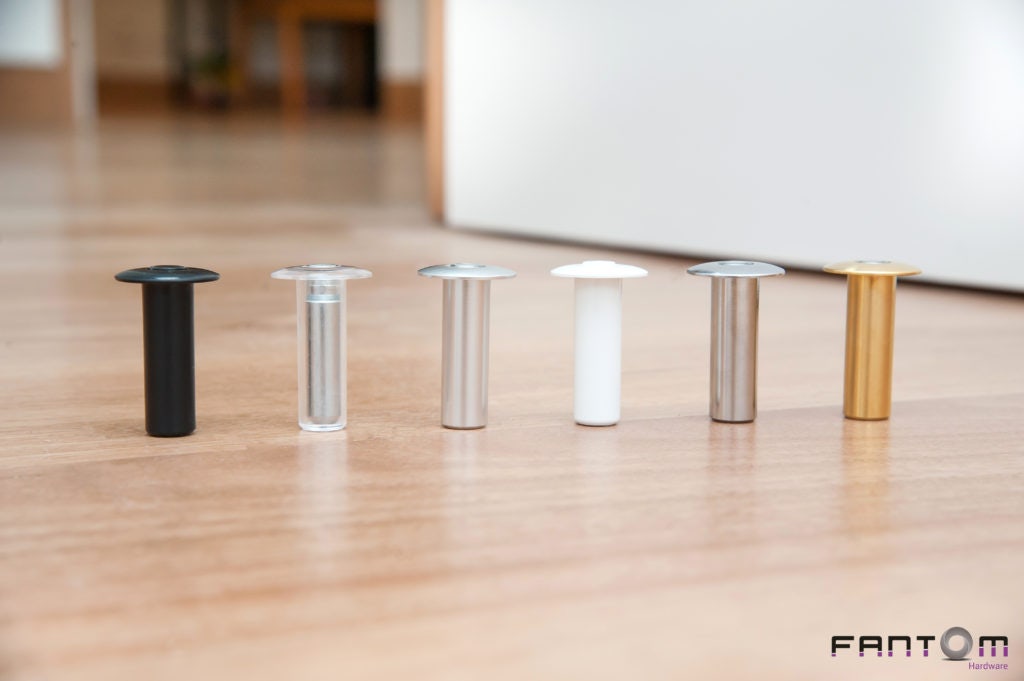 P C Henderson has partnered up with Fantom to introduce a new magnetic door stop accessory to its range of products.
The Fantom Magnetic Door Stop is an innovative door stop solution which uses a neodymium magnet installed into the base of the door to pull a floor pin up and stop a door in the open or closed position. The accessory has been expertly designed to offer a more discreet and concealed alternative to a traditional door stop and is set to be extremely popular across the DIY, building and construction markets.
Andrew Royle, Sales and Marketing Director at P C Henderson, commented; "What's great about Fantom is that, unlike conventional door stops, it offers a completely concealed finish meaning no trip hazard and a cleaner finish. The striker plate is fitted underneath the door and the stop sits completely flush to the floor -meaning there's no unsightly hardware on display and all moving parts are hidden".
"We're noticing more and more that our customers are coming to us expecting a full hardware solution - beyond our traditional sliding door hardware offering. As a result - we've introduced Fantom to our range and will also be offering our customers with a new, extended collection of handles and flush pulls in October 2019".
The accessory can be used with standalone swing doors, swing doors within folding systems as well as sliding doors - lending itself perfectly to a number of existing products within the P C Henderson range.
"Our Roomflex folding door hardware system lends itself perfectly to the new Fantom Door Stop. With no floor channel, the system is designed to be very discreet and so a concealed door stop which can be used with the swing door will be very well received by our customers. Fantom can also be used with the majority of our sliding door systems as a hold open solution and also to prevent movement from sloping floors and drafts", continued Andrew.
The Fantom Magnetic Door Stop can be used on a number of surfaces including carpets, tiles, concrete and wood and is available in a variety of finishes – meaning it can be used in virtually any swing or sliding door application. The product is available now from P C Henderson along with an optional 5mm packer (for larger door to floor gaps) and an optional 6 piece installation kit.
Watch the promo video below
you can also view the Fantom installation video
here
.