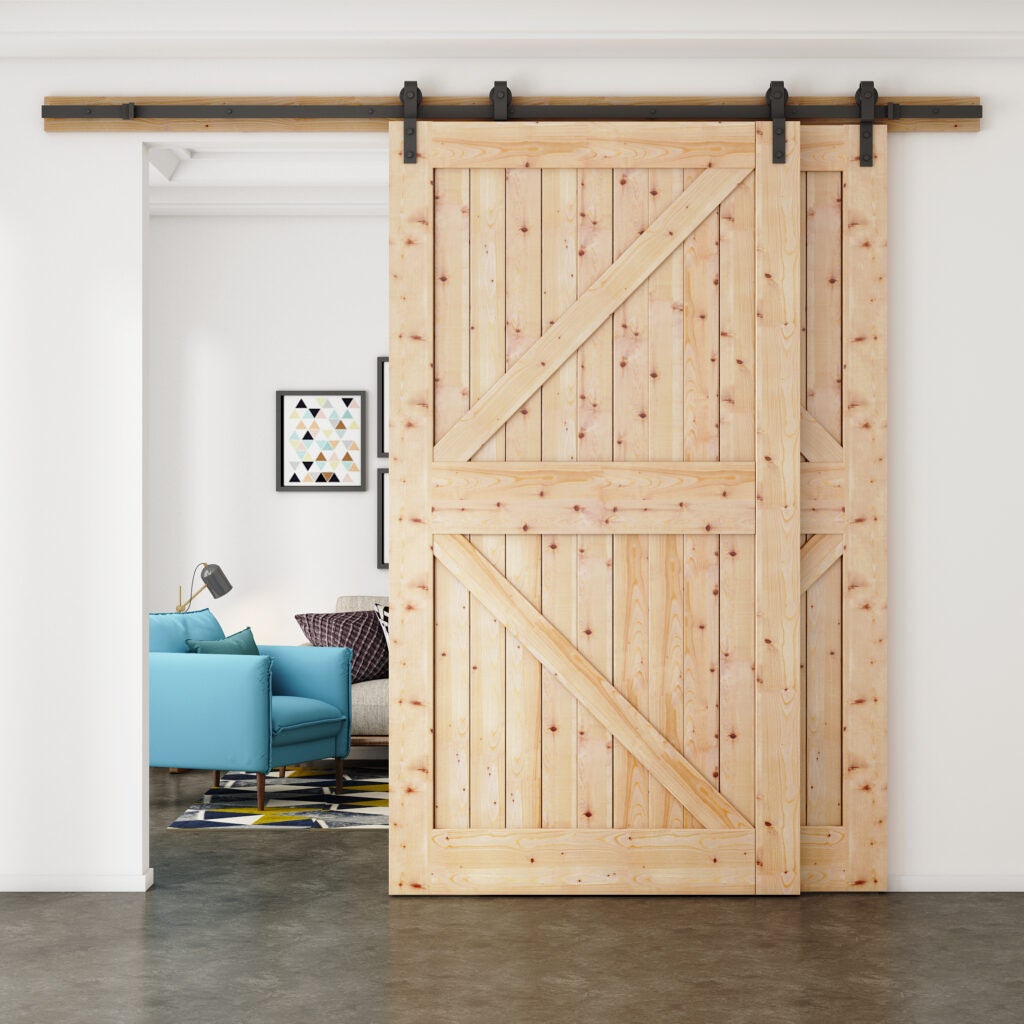 P C Henderson has announced the launch of a new sliding barn door system which caters for bypassing doors weighing up to 40kg each.
Available now - Rustic Bypass is the latest addition to the company's wide range of sliding barn door style systems. Suitable for two bypassing doors, the new product is ideal for wardrobes, cupboards, pantries and large openings which have insufficient clearance space for bi-parting doors.
Stephanie Lee, Marketing Manager at P C Henderson, commented "Since launching our first sliding barn door system back in 2015 – we have continued to develop and enhance the range to include a wide choice of finishes, hanger designs and functionality options. The products creative appeal has seen its popularity continue to soar- with customers becoming increasingly more imaginative with their installations. We're delighted that we're now able to cater for a whole host of other installations with this new by-passing variant".
The system runs on one 3m track, making it extremely easy to install - and is provided with all of the required components to hang two bypassing doors. Available in a stunning matt black finish the system caters for doors between 700 - 1400mm wide and 35 – 40mm thick.
"Our Rustic product is a great way to create a bold design statement in a variety of applications including homes, offices, hotels, restaurants – anywhere. Aside from being a smart design choice, the system also comes with a host of practical benefits – allowing customers to get more square footage out of any room due to no space being taken up by a swing door", continued Stephanie.
The system sits within P C Henderson's Rustic sliding barn door family of systems which also caters for single and bi-parting doors in matt black and stainless steel. Visit www.pchenderson.com for more information.