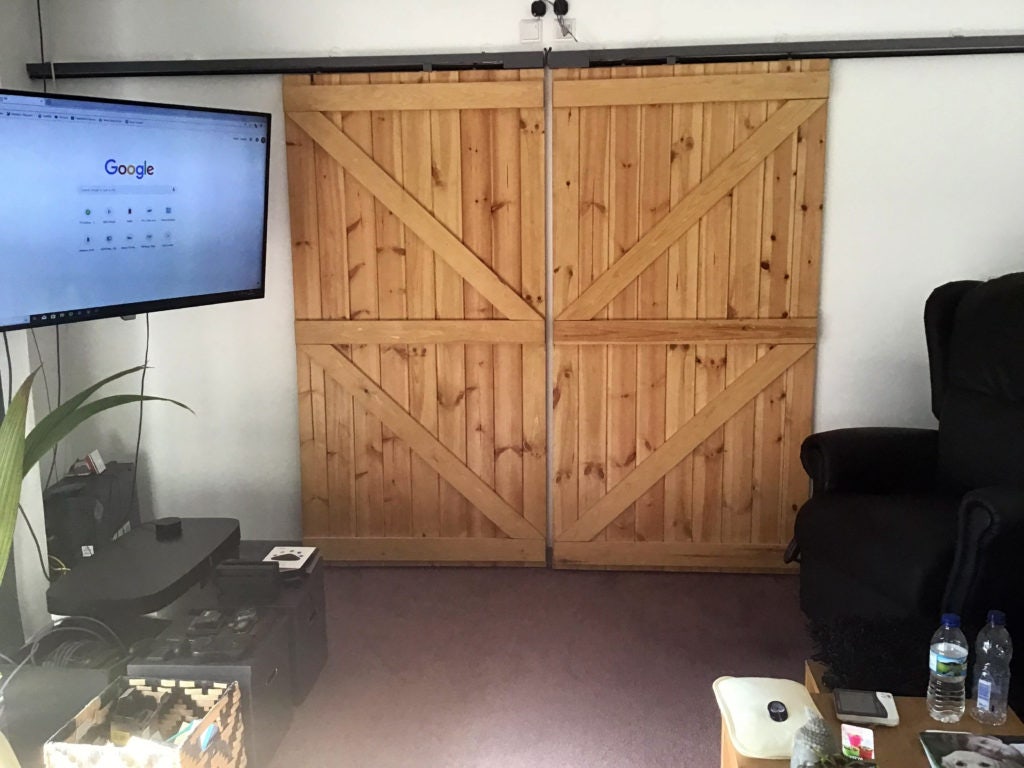 P C Henderson has recently joined forces with Architectural Ironmonger, SDS London, to donate some automated sliding door hardware for an Annex being built by 28 year old Sam Robinson who is living with Motor Neurone Disease.
Diagnosed with Motor Neurone Disease at the age of 19, the disease has caused a lot of damage to Sam's core muscles and nervous system which has resulted in him needing daily care. As a young adult, Sam wanted to gain some independence from his parents - so the idea of an Annex being built onto their home in Milton Keynes was raised. This was deemed the perfect solution as it would provide Sam with some much needed independence whilst also ensuring that his parents were close by to take care of his daily needs.
With the help of a facilities grant from Milton Keynes Council the family got to work on plans for the extension. A key objective of the build was to create as much of a seamless and automated living experience as possible. Sam's Father - Dave Robinson - contacted SDS London, a distributor of P C Henderson, to ask if the company could be of any assistance. The two companies pulled together to donate two Evolve automated sliding door hardware kits to be used on the bedroom and bathroom doors of the Annex.
Sam commented, "I use a walking frame for mobility around the home so I was keen to include sliding doors rather than swing doors when building the Annex. I'm really pleased with the end result, they're so much easier to maneuver through – particularly as they are automated. P C Henderson was kind enough to also donate two remote controls to operate the doors. I'm also working on using my Amazon Alexa to open them up via voice command".
The automated sliding doors are just one of many features in the Annex designed to enhance Sam's independence and quality of life. When the sliding doors open, the bathroom lights are triggered to come on - which were donated by Philips Hue and the sensor by Z-Wave. An automatic toilet with a vertical riser was donated by Total Hygiene, a remote shower system by Aqualisa Q as well as a full body warm air drying system by Apres Body Dryer – providing Sam with a fully automated bathroom experience.
"I'm overwhelmed by the help and support I have received from all the companies involved, the project has dramatically improved my independence and quality of life, which wouldn't have been possible without the generosity of everybody involved", continued Sam.
Sam's particular type of Motor Neurone Disease is so rare that it is the only known case in the world. Caused by a mutated gene, the family are working with some of the world's best neurologists to study the entire families DNA in the hope of isolating the gene and offering hope to others.
Throughout the build Sam has been working on a time lapse video which he intends to present to the Motor Neurone Disease Association and the physiotherapy department at Milton Keynes Hospital to showcase how he has automated his home to dramatically improve his quality of life. All of the products used will be referenced in the video which he hopes will help others to see that gaining independence is possible with the right products.
P C Henderson's Evolve system is available for wooden and glass sliding doors weighing up to 80kg. The system can be used to automate single doors or two bi-parting doors with simultaneous action. The system can be opened at the push of a button, remote control or by activation of a movement sensor – offering the utmost in sophistication and convenience.