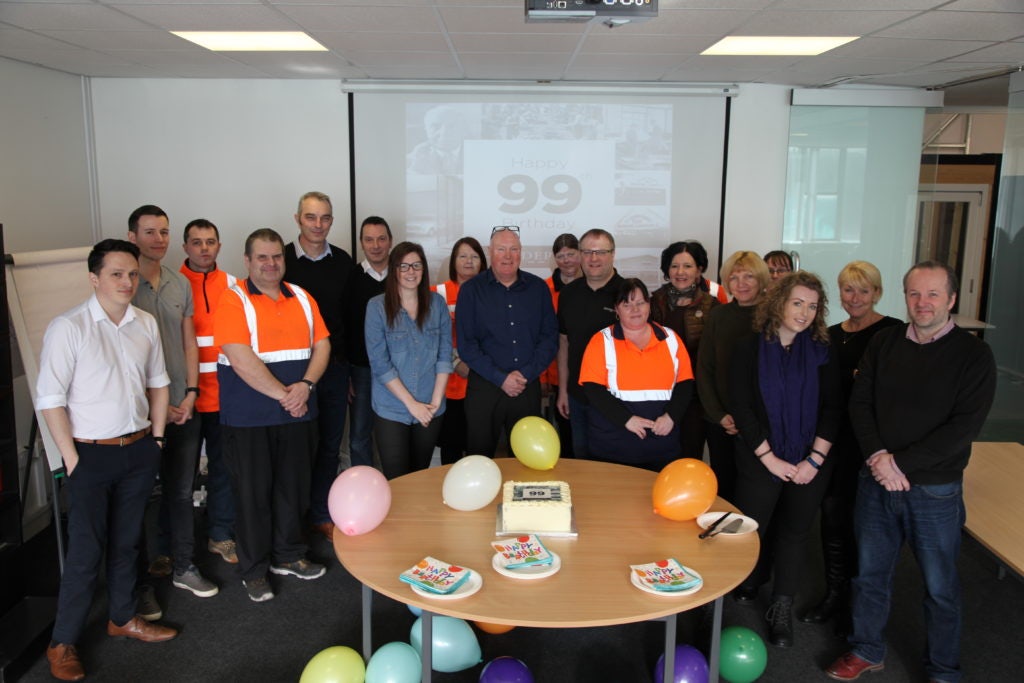 P C Henderson was delighted to celebrate its 99th birthday earlier this week.
On the 24th February 1921, the companies founder, Percy Cecil Henderson, rented some unused loft space and set up a company which sold sliding hay carriers. 99 years on and the company is as strong as ever, exporting products all over the world.
The company highlighted the achievement by getting together, with a few words from the Managing Director, followed by some celebratory cake.
P C Henderson is lucky enough to have some memoirs written by a team member who helped set the company up all those years ago…
Extract from P C Henderson Memoirs – Written by Denis W Dalby, 1921
"Percy Henderson had leased a storage and office room from Fred and Ernie Wilson, paint and varnish makers and colour merchants and uncles of mine, at their premises known as West Bank Works, near to Barking Town Quay.
Behind the office an open wooden stairway led up to a loft immediately under the corrugated iron roof - an area of about 40 ft. The inner end of the loft had been converted into a general office, the rest of the floor space containing stuff newly arrived from America, with room for more. This loft was the rented part occupied solely by P. C. Henderson Ltd.
The Managing Director sat with his back to a white-washed brick wall   and some new shelving for books, facing the doorway through the new partition across his flat top table desk. Beside him stood a rather light looking safe and a small table, perhaps for a telephone one day. There was no fireplace but a small oil heater did its best. Day­light was from two fixed roof lights.
So much already seemed accomplished, such a future seemed to await the willing worker, that the primeval conditions and unprincely pay of £12 per calendar month (till trade came) seemed bagatelles.
Immediate tasks were to buy a second-hand table and chair for my desk (brought along by pony and cart and then installed in the 'General Office'), meet 'our staff,' visit Baigents, the local printers doing our stationery, leaflets and catalogue, see the railway goods office for their services on a credit account, Albons, the blacksmiths, old box and sack dealers for packing materials, then survey and get acquainted with the stock spreading itself about the paint part of the premises."