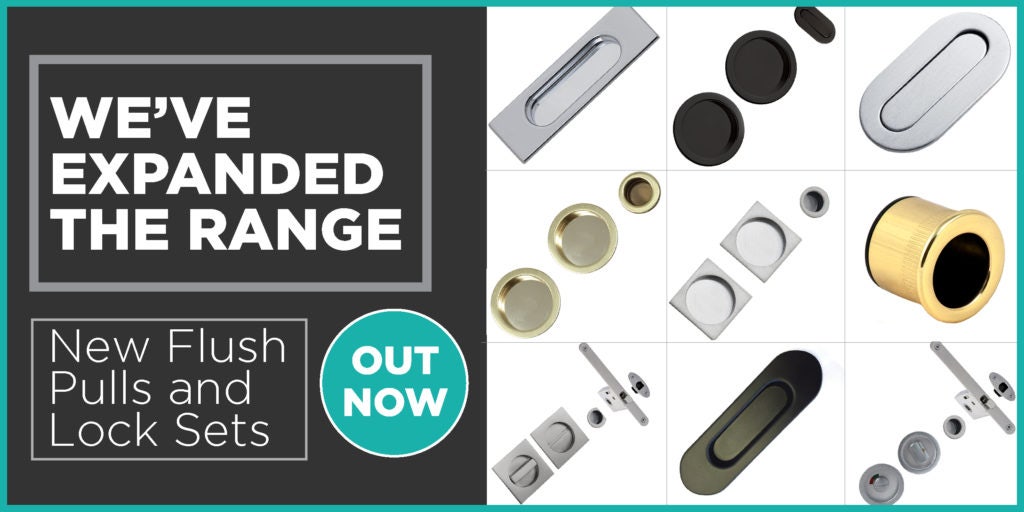 P C Henderson has launched a new range of flush pulls and lock sets as it experiences increased demand for different styles and finishes.
Available now, the new hardware collection caters for both traditional and contemporary applications and includes a variety of colours, styles and functionality types to choose from.
Andrew Royle, Sales and Marketing Director at P C Henderson, commented, "We've sold flush pulls and lock sets for a number of years now but the range was very focused. As the popularity of sliding door hardware in the home has grown, so has the requirement for increased variety. People naturally want their door hardware to complement the surrounding décor".
The new range includes an innovative door edge pull, perfect for pocket doors, soft closing doors and heavier doors which need a little more leverage. Style options include oval, rectangular, circular or square and finishes includes satin, chrome and a new contemporary matt black finish. A new indicator lock has also been introduced which is ideal for sliding pocket door systems used in bathrooms and en-suites.
"As well as homes, our sliding door hardware goes into a wide range of applications including hotels, restaurants, schools, hospitals and office spaces – all which have different requirements for additional hardware. Our new collection ensures there's an option for virtually any application", continued Andrew.
Download a PDF of the new range here.