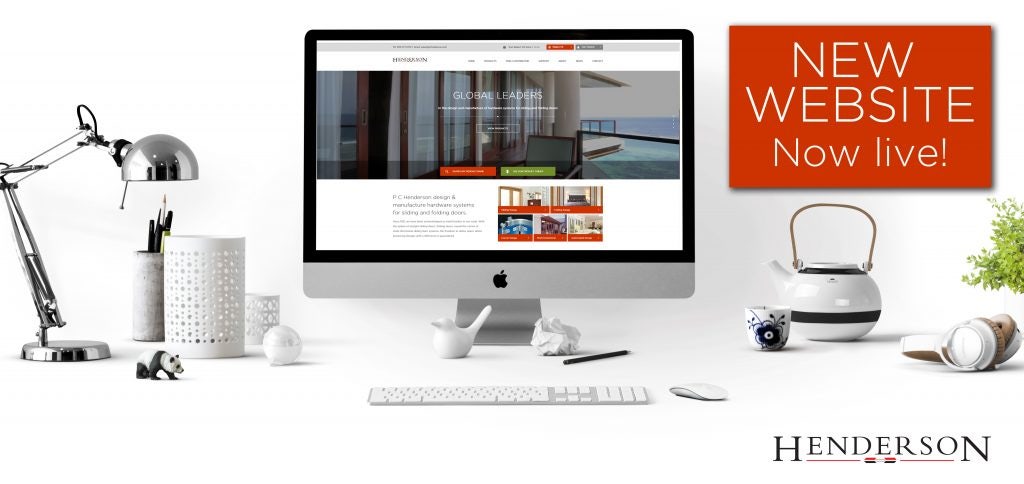 As you can see our new website is now live!
As a forward thinking company P C Henderson continually invests in the development and innovation of our products and so it's  important that this is also reflected in the tools that we offer to our customers.
The website has been re-designed to not only showcase a much more modern, user friendly design but also provide our customers with a wealth of technical and specification information at their fingertips.
Due to our products suiting a wide variety of applications we understand it can sometimes be difficult to know where to begin. Our new product finder is a great way to shortlist the products which are suitable for your project.  By answering 5 simple questions including - operation type, internal/external, type of use, door material and door weight – the system will provide you with a list of suitable products according to your requirements – making the decision making process a lot simpler.  This, teamed with our brand new Expert Specification Tool, should ensure you find the right product for you - if in doubt our sales and technical team are always on hand to help.
Product pages now contain all of the information you require on one page ensuring you are equipped with everything you need to purchase and fit our products. This includes product overview, images, drawings, product options, installation videos, CAD drawings, optional extras, brochures, fitting instructions and datasheets.
You also now have the option to choose which user type you belong to e.g. Generic User, Distributor, Trade or Architect – this means you can see more information relevant to you, with each page tailored to your individual needs.
Only the UK site has been redesigned at this moment but we are in the process of updating the website for a number of other countries with plans to launch these in the New Year
Customer feedback is extremely important to us and so if you have any questions or feedback regarding the website please get in touch with our Marketing Manager, Stephanie Lee who will be happy to help - stephanie.lee@pchenderson.com.