Effortlessly opening up your home to the outside world, Securefold Pro offers the very best in exterior bifold door hardware.
Securefold Pro is the latest system from our range to be transformed as part of our mission to continually improve our products.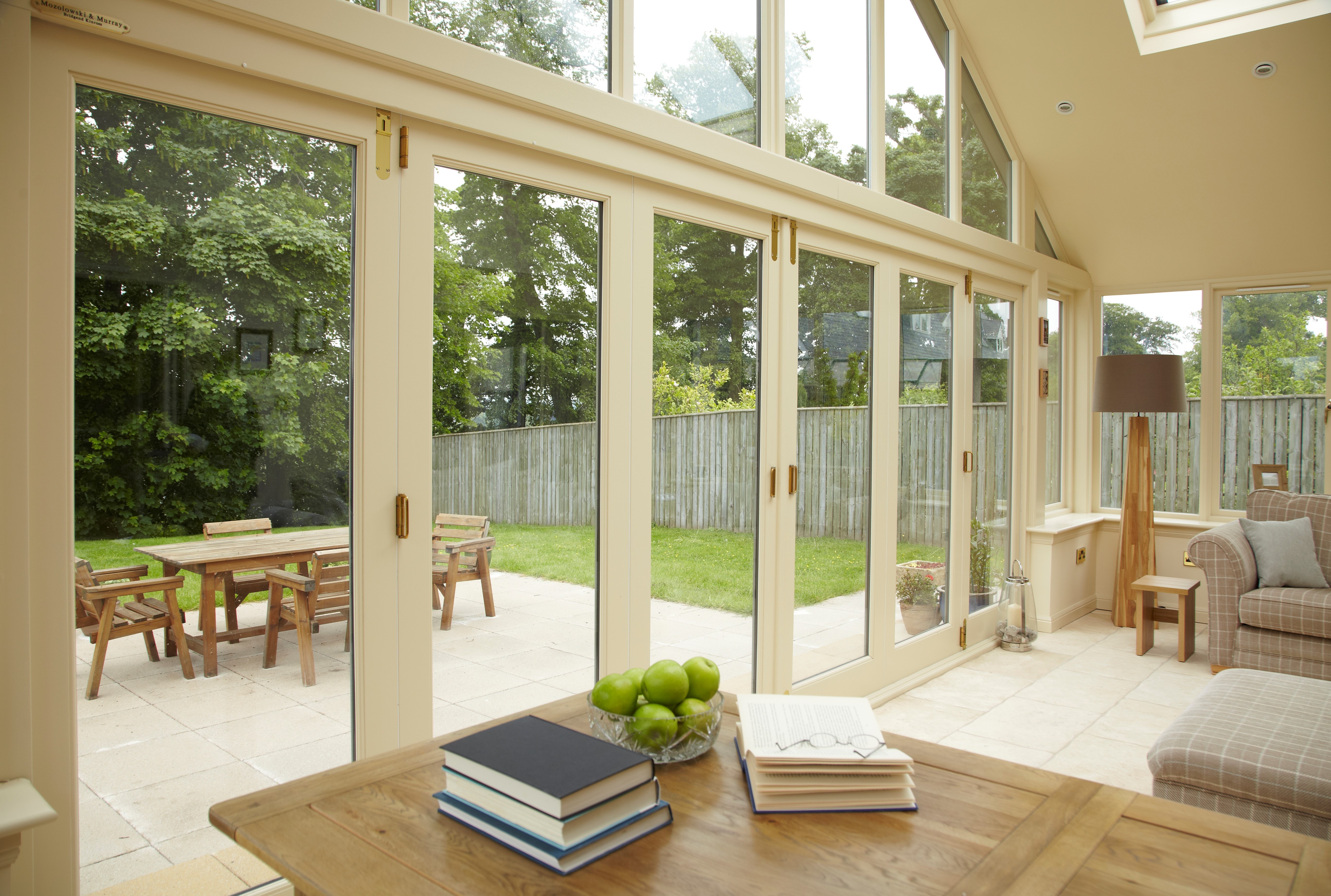 Combining all the aesthetic benefits of folding wooden doors with the additional advantages of uncompromising durability, the system has been re-designed to include lateral adjustment to the pivot location, with a simple turn of a socket head screw. Securefold Pro also includes new Universal End Hangers to allow for both left and right-hand applications as standard, as well as a new flushbolt option which features a new slimline design and low profile key.
The system caters for timber and aluminium doors weighing up to 100kg and utilises an R-Loc ratchet system that enables the installer to easily heighten or lower a door. A bespoke jamb cap allows for a neat finish next to the threshold, removing the need for the installer to shape the door to fit­­­ each unique application. Securefold Pro is available with Mortice and Non Mortice hinge variants, with a time saving drill jig available when using the Non Mortice hinge variant. Another example of Henderson making life easier for the timber joinery trade.
Securefold Pro is the ultimate bifold system when specifying hardware for exterior folding doors. Engineered using high grade 316 stainless steel, and combined with passivated, lubricant free hinges reduces the risk of "tea staining".
David Newton, Sales and Commercial Director at P C Henderson, comments: "We are delighted to introduce the improved version of our popular Securefold product for exterior bi-folding doors. The improvements are implemented with the joinery manufacturer and installer in mind, with an aim to make manufacturing and installation quicker and easier. We also recognise service levels are of paramount importance to our customers, we have therefore improved our lead times on the new Securefold Pro product. Of course this continues to be supported by our excellent team of industry experienced staff who can provide details technical quotations for all Henderson product as well as offering a vast knowledge of all Sliding and Folding solutions "
Satin, Polished Chrome, Gold or Black finishes are available, with colour-coordinating lockable and non-lockable Flush Bolts in sizes of 190mm 450mm, 600mm and 1000mm. ​Securefold Pro is available now for delivery in 3 working days.
To find out more, click here.
To view our full range of products, click here.
To discuss your requirements with our customer support team, click here.