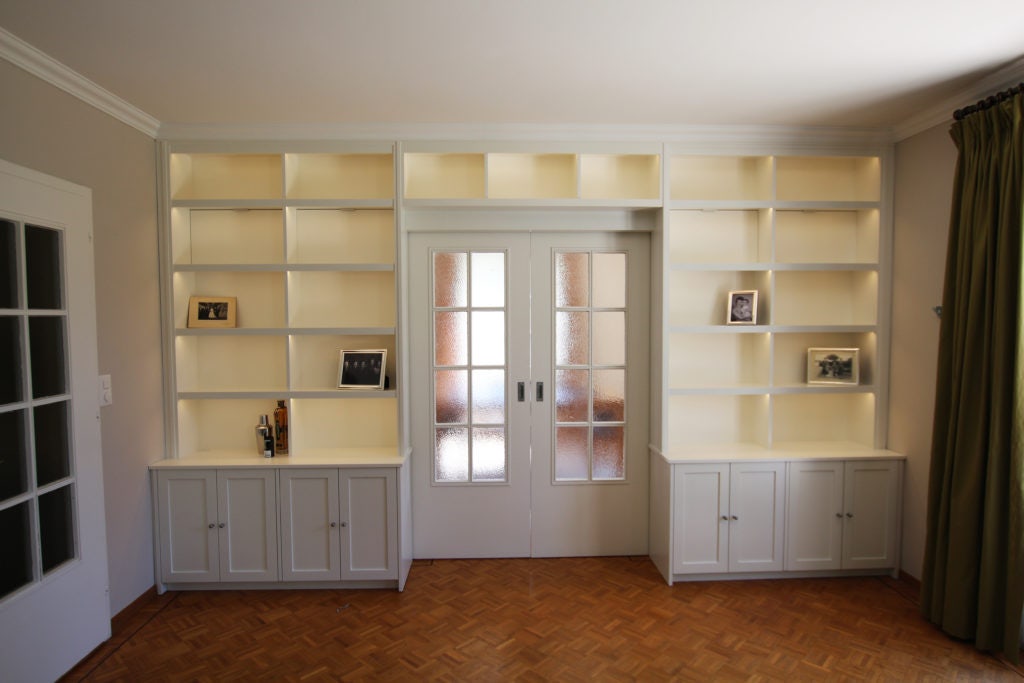 Date: April 2018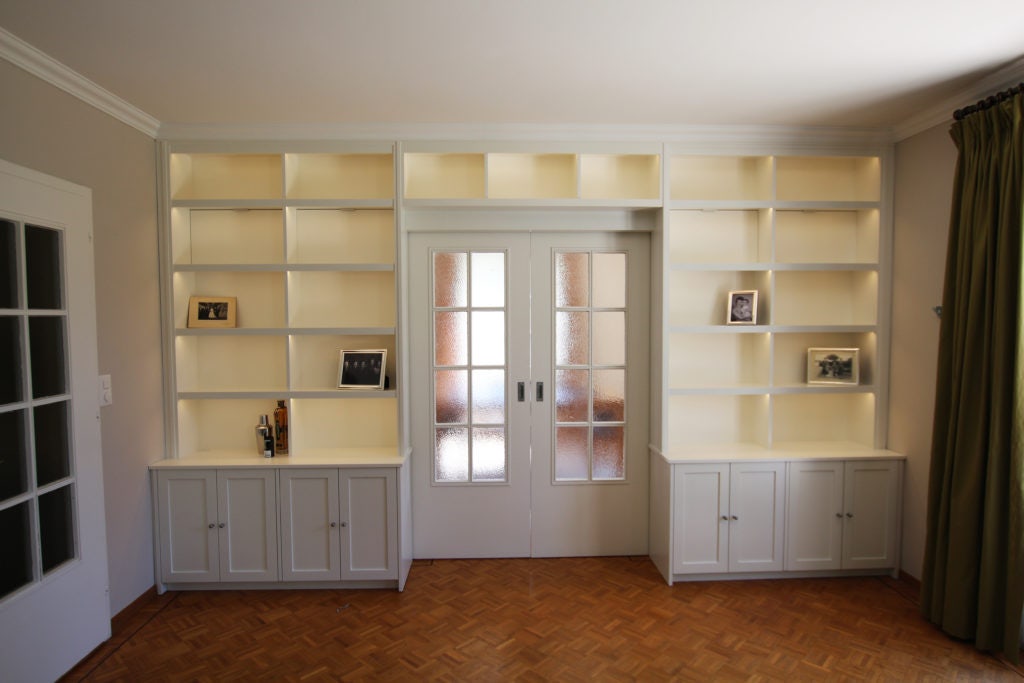 Project: Integrated Library and Display Unit with Incorporated Sliding Door Mechanism
Products: Husky 100
Location
Ralpine Design - based in Geneva, Switzerland – is a modern design company which specialises in the design and construction of made to measure pieces of furniture, beautiful storage solutions, unique internal architecture elements as well as complex renovation projects. The company has recently specified P C Henderson's Husky 100 sliding door hardware for an integrated library and display cabinet for a residential project.
Requirements
Ralpine Design was approached by its client with an initial design brief to produce a library and display unit which would surround a doorway separating the properties lounge and dining room. The project brief held a number of design requirements - ample storage, traditional style, integrated LED lighting as well as replacing the existing swing door with a sliding door mechanism.
Occupied by a large family, the requirement for a partitioned living space in the property was important. The client required a solution that would allow the family to close off the two rooms where necessary but equally open up the two rooms as one when required.
Solution
Having used P C Henderson previously and experienced the quality of our products first hand, Ralpine Design did not hesitate in contacting our Holland office to discuss its requirements.
With a vast product range to choose from it was important that the correct sliding door hardware was specified. The system needed to be durable as well as being able to confidently carry lightweight doors weighing approximately 25kg. However, as the majority of the mechanism was hidden by the unit, a decision was made to specify a product that would cater for much heavier doors, offering the benefit of a considerable service life.
With the ability to cater for doors weighing up to 100kg, it was decided that our Husky 100 sliding door system was the most suitable product to meet project requirements. The system was used to hold two bi-parting wooden doors on a 3000mm opening, utilising a face fixed aluminum track for added quality. The system was also fitted with our Simultaneous Action Kit allowing both doors to comfortably open at the same time - providing another layer of sophistication to the system.
Whilst it was fully expected that the Husky 100 system would outlive the client, the entire library unit was designed specifically around the system, employing very discreet removable panels to access the rail and mechanism should there be any need for adjustment in the future.
Why Henderson
"The Husky 100 system was a dream to work with and allowed us to achieve the project brief perfectly. We pride ourselves on the quality of construction and the materials we use so it's extremely important to us that we have instilled confidence in the suppliers we work with", commented Rob Leeman, Furniture Designer and Owner at Ralpine Design.
"P C Henderson has a huge range of products to suit virtually any type of application. The product quality is exceptional, they're incredibly reasonably priced and with the backing of a fantastic customer service function – why wouldn't we use them!?"
Image Credits: Ralpine Design, Geneva Switzerland