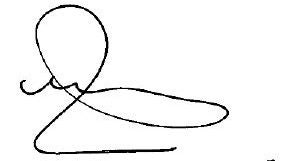 Following the UK government's announcement yesterday to extend the lockdown for a further 3 weeks, in the interests of supporting the national fight against COVID-19 and the safety and welfare of our employees, we have taken the decision to continue with our current temporary closure for a further 3 weeks as from today.
During this extended temporary closure we will continue to have designated customer service teams in place who will be accessible through their usual contact points. These team members are operating from home on a rota basis and are available to help with any customer requests during this period. Let's keep the dialogue going at this time.
We are monitoring the evolving situation closely in order to review and adapt our contingency plans and operations in a pro-active and positive way. We will continue to keep in touch with our customers in order to prepare and plan for a strong post COVID-19 recovery and future business partnership together.
We will communicate any future updates or developments through our website. If you have any questions or concerns, please email sales@pchenderson.com (if you're in the UK) or international@pchenderson.com (if you're outside of the UK) and we will endeavor to get back to you as soon as we can.
We wish you, your families and your colleagues safety and good health and we will keep you informed as the situation changes.
Best regards
Harry Warrender
Market Region Manager - Assa Abloy
Trevor Cossins
Managing Director - P C Henderson