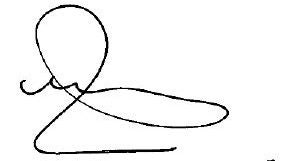 Dear Customer,
Please find the latest statement from P C Henderson regarding Covid-19 below.
CURRENT SERVICE STATUS: TEMPORARY CLOSURE
The Prime Minister, Boris Johnson, addressed the country on 23rd March 2020, to announce the unprecedented steps required to save lives and protect our hospitals, due to the rapid increase of coronavirus cases in our country. As a business we have taken the decision that our employees' welfare must take priority and therefore we will close our UK office and factory operations for the foreseeable future as of close of play 27th March 2020. We envisage this may be for at least three weeks but will review this situation continuously.
Operations and dispatch will continue until 12pm on 27th March and we are working to fulfil customer orders by this point. During the temporary shutdown period we will have customer service teams in place to handle customer requests on a rota basis but no sales orders will be processed. Please use your usual contact methods and we will work to provide the support that you need during this period.
These are challenging times and the situation is constantly changing. Over the coming weeks we will constantly review our contingency plans and operations to ensure that we respond in the very best way to these changing external conditions and Government guidelines and advice. We will take every action to ensure the welfare of our employees whilst providing support for our customers. We plan to emerge from the COVID-19 outbreak as a strong and highly capable business which our customers can rely upon as soon as the UK economy restarts.
THANK YOU
I'd like to take this opportunity to thank all of our valued employees for their ongoing support over this difficult period. Our team have quickly adapted to a number of internal changes in order to continue the high standards of service we are known for.
I'd also like to thank all of our customers for your ongoing support, we understand this is a difficult time for all businesses and we endeavor to support you as best we can once business resumes. We wish you, your families and colleagues a safe period ahead.
FUTURE UPDATES
We will communicate any future updates or developments through our website. If you have any questions or concerns, please email sales@pchenderson.com and we will endeavor to get back to you as soon as we can.
Best regards
Harry Warrender
Market Region Manager – Assa Abloy
Trevor Cossins
Managing Director – P C Henderson