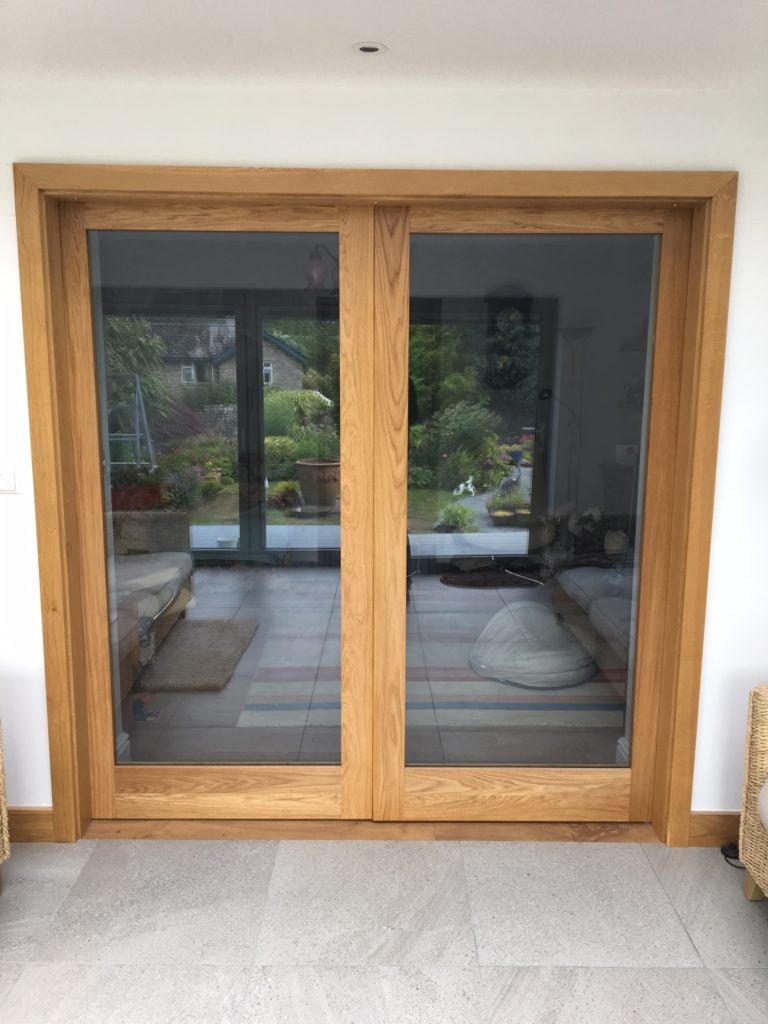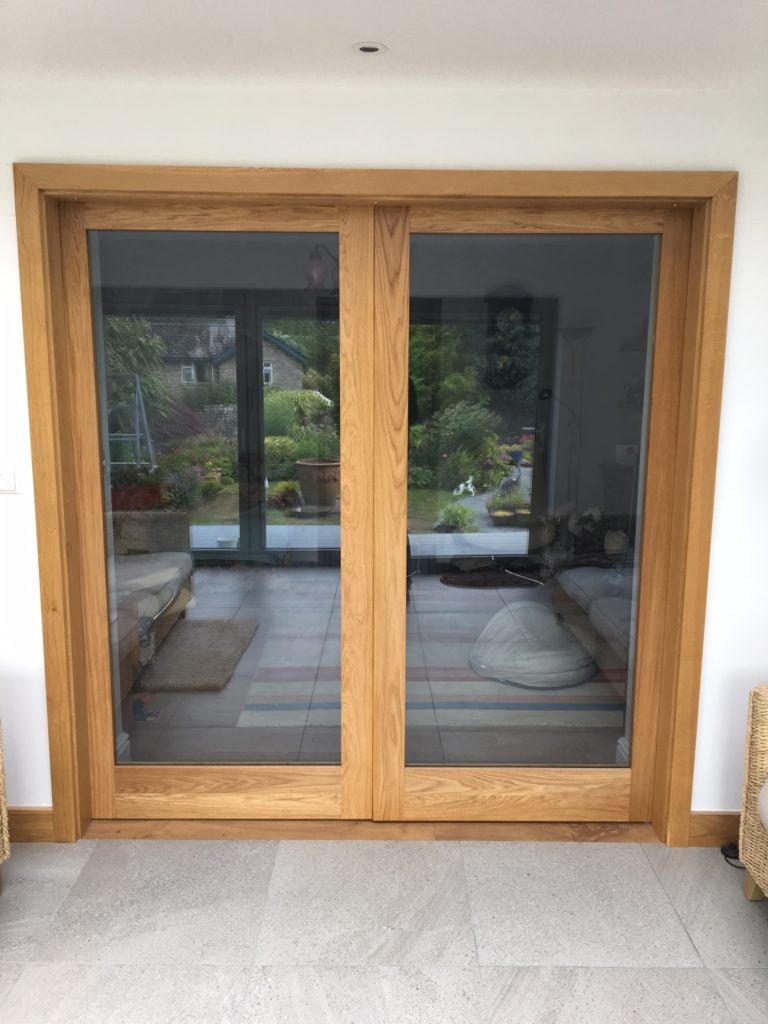 More Handles, a distributor of P C Henderson, recently specified an Evolve automated sliding door system in order to future proof a four bedroom, residential property in Kendal, Cumbria.
The retired home owners required a sun room to be built onto the rear of the property as a room to relax in and enjoy the outdoor views of the garden. To complement the room further, the couple wanted to connect it to the existing lounge via large automated bi-parting doors – allowing the two rooms to be opened up as one when required. Utilising an automated system assured the couple of easy mobility around the home should this be required in the future.
Steve Scott, Branch Manager at More Handles in Kendal commented, "The project brief specified double glazed oak doors in order to prevent any heat escaping and let natural light flow through to the lounge when closed. With a large opening of 1800mm x 2100mm, the doors were extremely heavy at 68kg each. An automated system which could comfortably cope with the weight of the doors was required – when we spotted P C Henderson's Evolve system, we knew it was the right product for the job".
Catering for doors weighing up to 80kg each, two individual Evolve systems were specified in order to work together to create a bi-parting system.
Philip Jones, UK Business Development Manager at P C Henderson commented, "Due to the weight of the doors, the system required a bespoke solution of two motors working together to move the doors in a simultaneous action. The P C Henderson technical team worked with the building contractor to come up with the best solution – which included a slave switch operating two master switches so that the doors operated and worked together effectively".
With no bottom channel, the new system provides a completely clear walkway for the residents of the property with the automation feature providing peace of mind should circumstances change in the future.
"As people live longer, and therefore are in their homes longer, we're noticing a rising trend in automated door hardware as people 'future proof' their homes. Automatic doors are a great way to do this, with no bottom channel they provide a seamless opening at the push of a button – perfect for easy mobility access," continued Philip.
P C Henderson's Evolve system caters for wooden and glass doors weighing up to 80kg each and up to 1600mm wide. The system is provided with two wall mounted control panels as standard and is available with a wide range of accessories including a remote control kit and motion sensor.