Contemporary. Confident. Concise. Compact 120
Ideal for floor-to-ceiling door applications, Compact 120 has been designed to create a modern, minimalist finish which can be adjusted for areas with restricted headroom.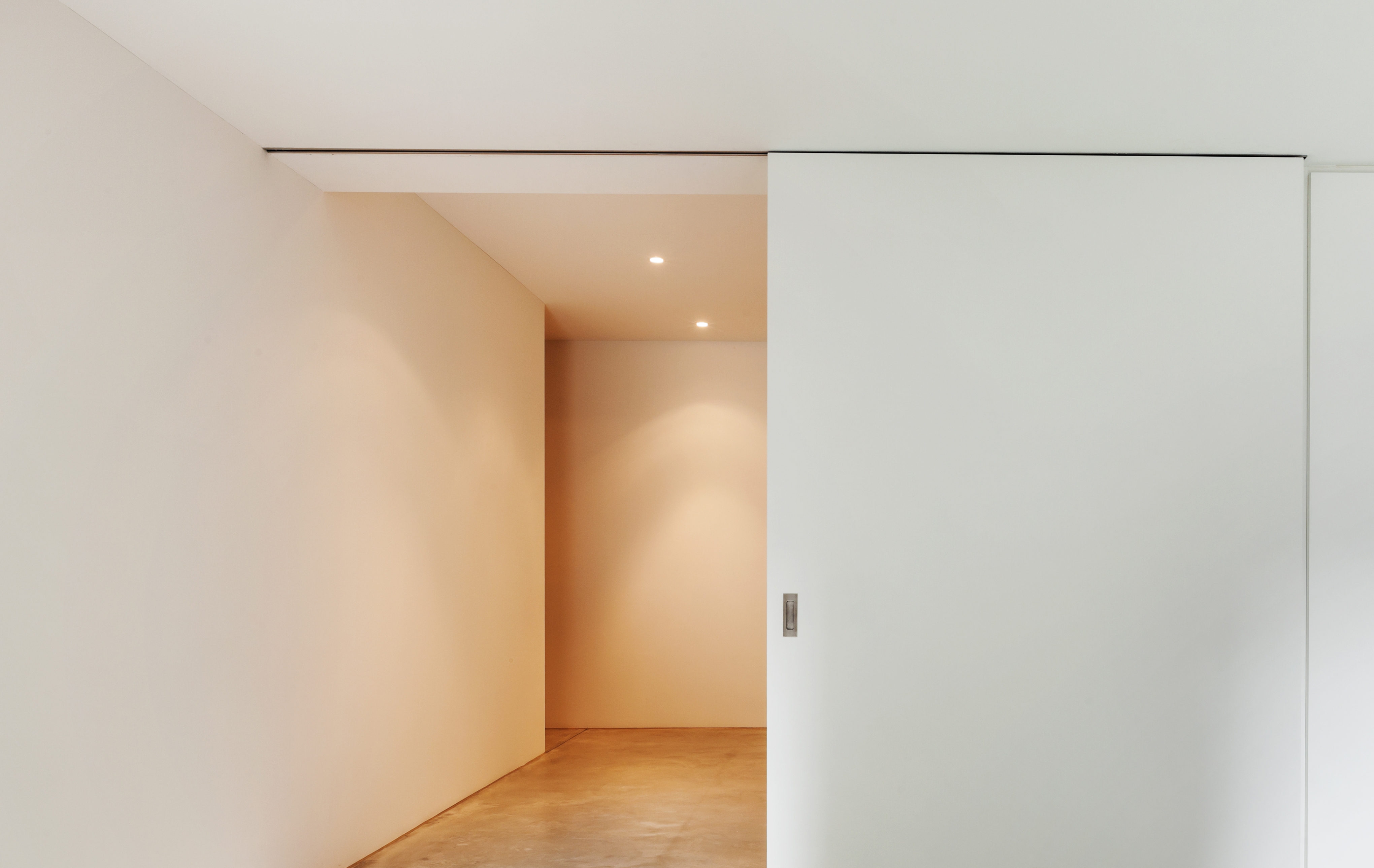 The Compact 120 Low Headroom Kit reduces the clearance between the track and top of the door to 2mm - making the hardware hardly visible. It is suitable for creating wardrobe doors and room dividers in conjunction with our Husky 120 Pro and Soltaire 120 systems.
As part of our commitment to innovation, we have reduced the size of the kit components, with 75% less routing of the door panel required in comparison with our previous Low Headroom hardware. This allows the system to cater for doors with a thickness as low as 30mm and a 120kg weight capacity.
Designed for installations with a low clearance between the bottom of the track and top of the door, this innovative sliding door solution is highly durable and tested to 100,000 cycles. Compact 120 can be used in both commercial and residential applications, with easy-to-install fitting instructions provided
Black doesn't have to be limited to a certain room or surface, you can use it anywhere including for your sliding or folding door hardware. Black track, hinge and brackets against a white, coloured or glass door is the perfect way to complete the look.
P C Henderson has over 100 years of experience in the design, manufacture and supply of sliding and folding door hardware. This history coupled with excellence in product and service has made the brand synonymous with quality and innovation.